DWI Lawyers in Westchester County
Ensure Your Rights Are Protected
Driving while intoxicated is a serious crime that comes with heavy penalties if you are convicted. If you find yourself facing these charges, don't go through this alone. Our Westchester County DWI defense attorneys are well-equipped to defend you.
In the state of New York, individuals found driving with a blood alcohol concentration higher than the legal limit can face charges for driving while intoxicated, also known as DWI.
The legal limits for blood alcohol concentration (BAC) are as follows:
0.08% for drivers over the age of 21
0.04% for drivers of commercial vehicles
0.02% for drivers under 21
---
Learn more about how our Westchester County DUI attorneys can help by contacting the firm! We have offices in Mount Kisco and travel to New York City for client meetings.
---
We Help You Fight Every Charge
In many cases, law enforcement will tack on other charges to build a stronger case for prosecution. Driving While Ability Impaired (DWAI) applies to anyone who drove while impaired, and may differ depending on whether drugs or alcohol were involved. Aggravated DWI describes charges given to an individual whose BAC was 0.18% or higher. Also, actions such as refusing to undergo chemical testing or breaking the Zero Tolerance Law could also affect your charges.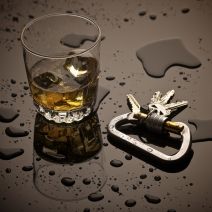 Do not let these extra charges intimidate you. These charges are often used as bargaining chips so the defense will focus on dismissing them instead of the original charge. Our goal is to address every charge our clients are facing. You deserve a defense that will do everything in their power to defend your rights and reputation.
Reasons to choose our legal team:
Hundreds Of Felony Cases Successfully Handled
After Hour Appointments Available
Free Case Consultations Provided
Compassionate Representation & Aggressive Advocacy
A Former Prosecutor Defending Your Rights
What Are The Penalties For DWI?
The penalties you might face for a DWI conviction depend on certain factors, including age, license type, and testing cooperation. If you are under the age of 21 and charged with a DWI for the first time, you can expect to face a 6 month license suspension, a $125 fine, possible education courses, and possible ignition interlock device installment. These same penalties can only get harsher with each additional conviction.
First time DWI penalties for drivers 21 and older can include:
A $500 - $750 dollar fine
Up to 15 days in jail
Education and responsibility programs
For each additional DWI charge, penalties increase. In addition, penalties can also intensify if drugs were involved or if any passengers were in the vehicle.
How Riebling & Payton, PLLC Can Help
Our Westchester DWI lawyers have handled countless DWI cases. For over 15 years, they have been defending the rights of the accused and fighting on behalf of their clients in court.
With their dedicated services, it may be possible to get your charges lessened or even dismissed. Call (914) 712-6878 to schedule a free consultation—we even schedule meetings after-hours. Our team always provides clients with personalized attention.
---
Tell us about your situation in a complimentary, no-obligation, and strictly confidential case evaluation. Call (914) 712-6878 today.
We've Helped Hundreds of Clients
Hear What They Have to Say
"I absolutely recommend Steve Riebling if you need an attorney."

- K.S.

"If your kid makes a mistake, I highly recommend hiring Riebling & Payton to defend them."

- N.C.

"My license is cleared and I didn't even have to go to court!"

- Rick